Jerome D. Jabbour
Chief Executive Officer
Mr. Jabbour is Chief Executive Officer of Matinas BioPharma. He served as President since March 2016 and since October 2013, he served as Executive Vice President, Chief Business Officer and General Counsel. Mr. Jabbour has extensive experience in the pharmaceutical and healthcare industries, both domestically and internationally. Previously he served as Executive Vice President, General Counsel & Secretary of MediMedia, a diversified health care services company. Prior to MediMedia, he was the Senior Vice President and Head of Global Legal Affairs for Wockhardt Limited, a global pharmaceutical and biotechnology company. Immediately prior to that, he served as Commercial Counsel and Assistant Secretary for Reliant Pharmaceuticals, a GlaxoSmithKline subsidiary. Earlier in his career, he held positions as counsel at Alpharma and in private practice at Lowenstein Sandler, PC. Mr. Jabbour earned his J.D. from Seton Hall University School of Law in Newark, New Jersey and a B.A. in Psychology from Loyola University in Baltimore, Maryland.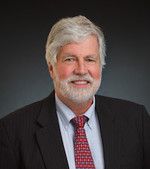 James J. Ferguson, M.D., FACC, FAHA
Chief Medical Officer
Dr. Ferguson is a well-recognized, industry-leading academic and clinical expert with over 25 years of experience in the cardiovascular space. He joined the Matinas BioPharma management team in February of 2019, after having served as the Cardiovascular and Bone Therapeutic Area Head for U.S. Medical Affairs, at Amgen (NASDAQ: AMGN), a top-tier global innovative biotechnology company focused on areas of high unmet medical need. Prior to Amgen Dr. Ferguson held a number of senior positions at AstraZeneca, including Vice President of US Cardiovascular Medical and Scientific External Relations, Therapeutic Area Vice President of Cardiovascular Global Medical Affairs, U.S. Development Brand Leader for BRILINTA®, and Senior Director, Clinical Research. Before joining AstraZeneca he was Vice President of Surgical and Critical Care for The Medicines Company.
Prior to joining industry in 2008, he had more than 20 years of academic experience as the Associate Director of Clinical Cardiology Research at the Texas Heart Institute, Co-Director of the Cardiology Fellowship Training Program at St. Luke's Episcopal Hospital in Houston, where he was an Associate Professor of Medicine at Baylor College of Medicine, and a Clinical Assistant Professor at the University of Texas Health Science Center at Houston. Dr. Ferguson has served on the Editorial Board of numerous peer-reviewed journals and has over 400 publications and book chapters. Dr. Ferguson received his B.A. (cum Laude) in Biology from Harvard University, his M.D. from the University of Pennsylvania School of Medicine and completed his post-graduate training at the University of Michigan Medical Center, Ann Arbor, Michigan and Beth Israel Hospital, Boston, Massachusetts.
Theresa Matkovits, Ph.D.
Chief Development Officer
Dr. Matkovits joined Matinas as Chief Development Officer in October 2018. She brings extensive global drug development and commercialization experience with vast expertise ranging from large global multinational pharmaceutical companies to mid-size and small biotech settings and spans all phases of drug development including bringing to market a number of globally-approved and registered products and late-stage products including biologics, small molecules, and devices across multiple therapeutic areas.
Previously Dr. Matkovits served as the Chief Operating Officer of ContraVir Pharmaceuticals (now Hepion) (NASDAQ: CTRV) where she was instrumental in the establishment and build-out of its global development organization with responsibility and oversight for Clinical Development, Regulatory, Manufacturing, Quality, and Project Management functions, including the leadership of the global development efforts for the company's antiviral portfolio. Prior to that, Dr. Matkovits served as Global Program Leader at NPS Pharmaceuticals where she led the integration of two commercial assets acquired from Takeda into NPS, and led the company in the successful approval of Natpara in the U.S. During her tenure, Dr. Matkovits was a key contributor in the expansion of NPS from a U.S.-centric to a global development and commercial organization. Prior to her time at NPS, Dr. Matkovits was Vice President, Innovation Leader at the Medicines Company (NASDAQ: MDCO), where she led the successful global development and registration of oritavancin, which is now approved and commercialized in the U.S. and EU as ORBACTIV. Earlier in her career, Dr. Matkovits held a number of global leadership positions at Novartis across Global Development and the U.S. Commercial Organization, including as Head, Strategic Planning and Operations, U.S. Medical and Drug Regulatory Affairs.
Dr. Matkovits serves on the Board of Directors of BioSurplus and also serves as an Independent Director of Appili Therapeutics (APLI: TSXV). Dr. Matkovits earned her Ph.D. in Biochemistry and Molecular Biology from the University of Medicine and Dentistry of NJ.
Thomas J. Hoover, M.B.A.
Chief Business Officer
Thomas J. Hoover, M.B.A., joined Matinas in December of 2021 as Chief Business Officer where his role will include business and corporate development, strategic planning, licensing and alliance management. Mr. Hoover has nearly 20 years of strategic biopharmaceutical experience in business and corporate development roles, as well as new product planning across a wide range of therapeutic categories including CNS, oncology, cell therapy, autoimmune diseases, endocrinology and CV/metabolic. Thomas was most recently Chief Business Officer and Chief Commercial Officer at Millendo Therapeutics, a publicly-traded biotechnology company, where he led corporate development efforts and defined and executed commercial strategy. Prior to that role, Mr. Hoover was Vice President of Corporate Development and New Product Planning for Sunovion (formerly Sepracor, Inc.). Earlier in his career, Mr. Hoover held strategy positions of increasing responsibility at GlaxoSmithKline, and began his pharmaceutical career at The Boston Consulting Group.
Keith A. Kucinski, CPA, MBA
Chief Financial Officer
Mr. Kucinski is Chief Financial Officer of Matinas BioPharma. He is a seasoned healthcare professional with over 20 years of diversified and broad finance expertise with demonstrated leadership and success in financial and strategic planning, accessing the capital markets and mergers and acquisitions across the healthcare and business consulting industries.
Mr. Kucinski joins Matinas BioPharma having most recently served as Chief Financial Officer at RemedyOne, a privately held healthcare consulting organization. While serving at RemedyOne, he led initiatives to support the ambitious objectives of this rapidly growing company and position RemedyOne for the next stage in its life-cycle. Prior to that, he served as Vice President & Treasurer at Par Pharmaceutical Companies, Inc., an operating company of Endo International plc (NASDAQ: ENDP), a leading generics and specialty-branded pharmaceutical company with revenues in excess of $1 billion. As a key member of the leadership team at Par, Keith played an instrumental role in the acquisition of Par by Endo for more than $8 billion in 2015. Additionally, Mr. Kucinski held various roles at Barr Pharmaceuticals, Inc., including Senior Director, Finance & Corporate Development and Assistant Treasurer & Senior Director, Finance. During his time at Barr Pharmaceuticals, Mr. Kucinski played an integral role in the $2.5 billion acquisition and successful integration of a European pharmaceutical company.
Mr. Kucinski is a Certified Public Accountant. He received his Bachelor of Business Administration in Accounting from the University of Notre Dame and an M.B.A. in Finance & Management from the Leonard N. Stern School of Business at New York University.
Hui Liu, Ph.D., M.B.A.
Chief Technology Officer
Dr. Liu is Chief Technology Officer of Matinas Biopharma. He has more than two decades of experience in the formulation of small molecules, biologics, and gene therapies. Dr. Liu joined Matinas directly from Seqirus, a global leader in influenza and pandemic response, where he served as Director of Formulation and Delivery. At Seqirus, Dr. Liu built and led development of lipid nanoparticle technology platforms for next generation gene therapy products. Earlier in his career, Dr. Liu held positions at Cellics Therapeutics, Alcon (a spinoff of Novartis) and Allergan. Dr. Liu is a named inventor on 19 patents related to drug delivery technologies and biodegradable polymers. Dr. Liu holds a Ph.D. in polymer chemistry from the University of Michigan, an M.B.A. from the University of Massachusetts, Amherst, and a B.S. from The University of Science and Technology of China.